Create-your-own-challenge
I love movies. When I watch a movie at home I inevitably have a sketch pad with me so I can sketch out visual designs and aesthetics I like. I make notes about how I could use a certain effect or shot, or whatever it is, in e-learning.
So, when David Anderson set the challenge this week to set our own challenge, I looked through my sketch pad and found something to do right away. Ready?
Movie credits turned e-learning interaction
This week, my challenge is to create an e-learning interaction inspired by the credit sequence of a movie of my choice. The movie of my choice is The Heat.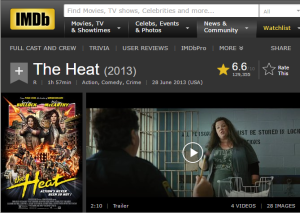 I created an interaction called 'Meet the Team' that could be used as part of an induction course. I don't know about you, but if I started a new job and the company showed me this as my e-learning induction, I'd be pretty happy.
Process
First, I watched the movie credits A LOT. I sketched on paper all the different layouts I was going to create. I used some stock video clips of people at work, who were to be the main employees in my fictitious insurance company. Then, I worked out what I would do for video filters. The movie credits have this cool, retro, orangey sort of look, so I simply created some coloured shapes in PowerPoint, converted them to an image and then added artistic effects and voila, they worked great. I simply placed the filters on top of the videos in Storyline 2.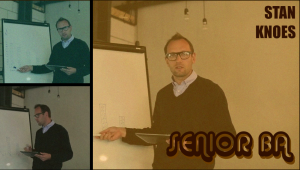 I added quite a few animations for the videos and the text, but the key thing was timing all the objects to come in, and leave, exactly when I needed them to. This was time-consuming and detailed, but I think the result made it worth it. See for yourself by clicking Play below.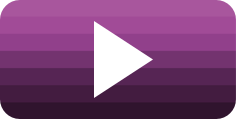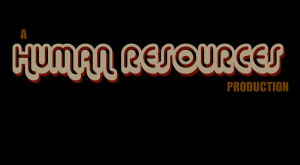 If you have a decent smartphone, you could easily create something like this for your induction course. Give it some personality by getting staff to pull a funny face, or do something unusual for a few seconds. You could also create a version just using photos, perhaps including some zooming and panning for effect.
Fonts used: Impact and Alba Super
Bonus tutorials
If you are new to Storyline 2, here is a video with a few tips on how to use the timeline:
And here is another video on how to crop video and add visual effects:
What do you think? How could you use a movie credits sequence in e-learning? Leave your ideas in the comments below.