Veronica Budnikas ~ Elearning Specialist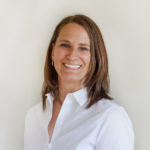 Summary
E-learning design
E-learning development
Game and gamification design
Articulate Storyline expert
Articulate Storyline trainer
Video authoring
Project management
Creativity and problem-solving
High quality writing
Eye for detail
Education
Master's Degree Online Education ~ University of Southern Queensland (High Distinctions and Dean's Commendation for Outstanding Achievement)
Bachelor's Degree Legal Translation (English-Spanish) ~ University of Buenos Aires
Certificate IV in Training & Assessment (TAE) ~ Plenty Training
Certificate IV TESOL ~ Teach International
Tech
Elearning development ~ Articulate 360 elearning suite
Video authoring ~  Vyond (GoAnimate); Camtasia; Doodly ; Toonly
Graphics and other media ~ Adobe Creative Cloud ; PowerPoint
Project management ~ Microsoft Office suite; Google docs; Trello
Professional
Scroll to the end of the page to see a demo reel!
E-learning Designer, Developer & Project Manager ~ Contractor ~ 2014-now
E-learning development for social workers working in residential care – Therapeutic Crisis Intervention – MacKillop Family Services
Re-vamp and new product development for Risk Assurance team at PwC (4 months)
Design and development of a 9-module program for childcare centre staff for the Parenting Research Centre (1 month)
Bespoke modules (Privacy, Alcohol and Drugs, Induction, Contractor Management, Permit-to-Work, Transmission, Process Safety Awareness) for APA Group (multiple projects since 2016 and ongoing)
Software simulation for Justice Health & Forensic Mental Health Network, NSW Health (project)
Elearning design and development for Health Education and Training Institute, NSW Health (4 months)
Design and development of two 10-module healthy lifestyle programs for Better Health Company (multiple projects)
Projects for Coles (award-winning), Federation Centres, Australia Post, Fairfax Media, Baker's Delight and Department of Education as a sub-contractor for The Learning Hook (multiple projects)
Digital Licence developed in Storyline for the Alannah and Madeline Foundation (project, ongoing)
Software simulation and other e-learning modules for Engineering Education Australia (multiple projects)
Development in Storyline for Open Universities Australia (multiple projects)
'This is SEEK': 4-module leadership program for SEEK.com.au (multiple modules)
Tier 1 Insurance Broking: online course and branched scenarios for the Australian and New Zealand Institute of Insurance and Finance (3 months)
Coach Developer course for Gymnastics Australia (project)
Supervisor Dashboard: Software simulation project for Uniting Care (project)
Multiple projects for eLearning Brothers (US-based elearning company)
Multiple projects for Bull City Learning (US-based elearning company)
Style guide, Storyline template creation and bespoke training for Chisholm Online
… and many other projects!
Learning Designer (Games) ~ Millipede ~ 2017-2019
Learning design on projects for the Victorian Department of Education & Training, the Department of Foreign Affairs & Trade, NAB and other high-profile clients.
Senior E-learning Designer & Developer ~ Engineering Education Australia ~ 2013-2014
Design and development of professional development for the engineering community, including video content, online courses and qualifications.
Lead ID for qualifications—Dip Project Management, Dip Building and Construction
Consultant ~ Change Factory ~ 2012-2013
E-learning development, such as Practice Risk Management for actuaries
Instructional design and materials development for face-to-face workshops
Maternity leave
I took time off from full-time employment to have my two children. During this time, however, I worked as a freelance learning designer and assessor for two of my previous employers.
Instructional Designer ~ ANZIIF ~ 2007-2008
Lead learning designer—Insurance broking and general insurance qualifications
Lead learning designer—Insurance broking and general insurance qualifications
Course and learning materials design and development—end to end
Resource Development Manager / Lead Trainer ~ Teach International ~ 2003-2007
Proposal, design and development of online training products, such as a fully online 100-hour interactive TESOL course
Design of online modules and tutorials to supplement face-to-face offerings
Design and development of paper-based training materials
Lead trainer, face-to-face on flagship 5-day course
Courses ~ PD ~ Articles ~ and other interesting stuff
Other roles:
Articulate Super Hero status, 2017-Ongoing
Articulate Storyline Beta-Tester, Ongoing
Attended/completed:
Lynda.com, ongoing subscription
Masterclass on Game UX and cognitive science, Celia Hodent, 2018
Gamification, game design and UX design courses, Lynda.com 2015
Concepts in Game Development MOOC, Open 2 Study 2014
Human Computer Interaction MOOC, Coursera 2013
Gamification MOOC, Coursera 2013
Captivate 6 Advanced, Dynamic Web Training 2012
Moodle 2.0 Course Creator course, Pukunui Technology 2011
…and more!
Speaker at:
Speaker How to personalise your elearning, iDesignX (idesignx.net.au), 2017
Presenter at the Melbourne Articulate User Group, 2015
Speaker Using Storyline for rapid e-learning authoring, ASTC 2015
Articles:
Articulate guest blogger
This blog
Publication of collaborative article An evaluation of selected tools to support online pedagogy, CAMPANA Suzuka International University Journal No. 15 2008
Contact
M: 0416 374 563
E: veronica @ storylinedeveloper.com.au
Demo reel