I was so excited to see that this week's E-learning Heroes Challenge was to create a Choose your own learning adventure style interaction. Growing up I used to love these books. How cool was it to get to *an* end, and then be able to change your destiny?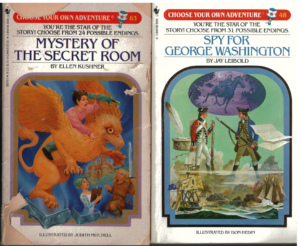 Branching scenarios
At the core of a Choose your own adventure story is really good branching, plus really good writing. We always talk about branching scenarios in e-learning and how effective they can be when it comes to getting people to practise decision-making. I'm a big fan of Clark Aldrich and have used a lot of his techniques in my work.
A long time ago now, I started working on a complex branching scenario set in a zombie apocalypse. The learner must make good choices to survive.
Like many 'play' projects, I wrote a lot, developed a bit, and then got busy with other things. Then, I got back to it and created a mini second version (very mini).
Read the blurb for each version below to see which one you'd rather check out (or both if you have some time on your hands).
Version 1
This version is more story-like. There is more text, but it's meant to be more amusing and to get the user to immerse themselves in the character. There is some pretty gory language, so if you're squeamish, maybe try the second cleaned-up version.
Also, this is completely unfinished. It's really just a big idea that got a bit developed. Here is the branching map, and this is just for the first set of choices.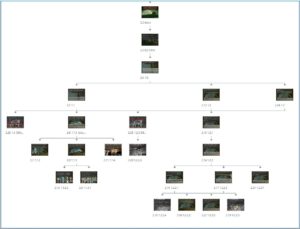 Maybe one day, when I retire, I'll finish it the way it deserves.
Oh, one more thing: every ending is a bad ending. Ooops, never got round to writing a happy ending. There are a few dead ends, so to save you some time, I added some ticks to the options that keep the story going.
Click PLAY below to see the live version (contains audio).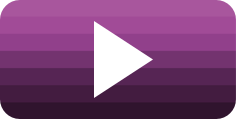 Version 2
When I realised I wasn't going to finish version 1 any time soon, I decided to make a mini-version based on it. I cut down the text by a lot, and created some simple paths, and this time it is possible to reach a 'good' ending. This one will definitely take less time to get through. Should only take 2 or so minutes.
Here is the map for this one: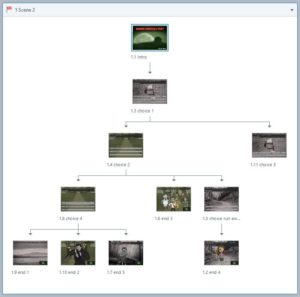 Click PLAY below to see this live version (contains audio).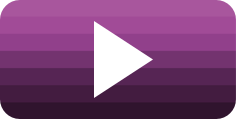 If you really dig zombies, you can also check out my other zombie interaction here.