OK, maybe not everything, but when it comes to e-learning courses, I am really into custom slides and custom players. Sure, it's more work and the budget doesn't always allow it, but it's so worth it. That's why I was thrilled with Dave Anderson's new e-learning heroes challenge: Designing custom feedback and results slides in e-learning.
Past examples
If you've read any of me previous posts, you'll know that I almost always create custom feedback and results, such as in my Family Feud game, or this cashier checkout game or this quirky countdown timer example. I could submit any of these for this week's challenge, but I was really keen to create something new.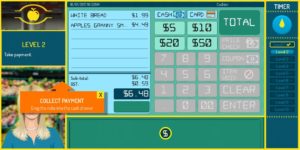 Insurance claims training
I've created a lot of e-learning for the financial services industry so I decided to go with an insurance claims theme. It's not a full demo, just a question with custom feedback and results.
So, have a look by clicking Play below! Hint: the correct answer is the woman (contains music).