Drop-down menu challenge
E-learning Heroes Challenge 164 is about using drop-down menus for navigation in e-learning. Storyline 360 does not have a built-in drop-down function, but we can easily create a custom drop-down menu.
Design
I created a short piece recently as a presentation to win a contract. We won the contract (yay) so I decided to re-purpose the demo as a template to share. Lucky for me, the demo includes a drop-down menu. I replaced most content with dummy content and changed the colour scheme to an orange-grey.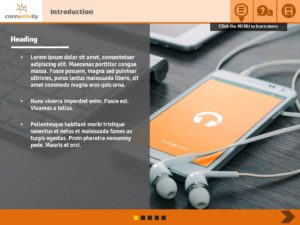 Menu
The drop-down menu I created is quite simple: Click the menu button and the menu rolls down using a wipe animation. Click the menu button again and it rolls right back up. There is a bit of complexity though—I added custom current and completed states to the four topics, so learners know where they are as well as what they've completed. A few variables make the menu work dynamically.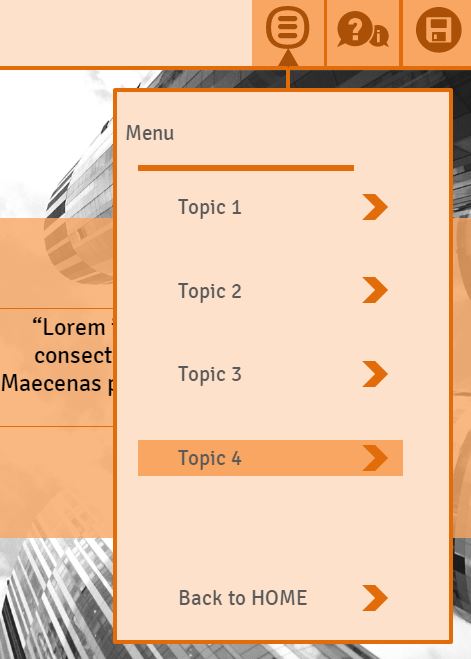 Go on, take a look, click Play.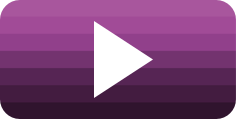 Wipe down, wipe up
Here's a quick video tutorial on how I achieved the reasonably smooth wipe down, wipe up effect. It's also on the Help button.
Freebie
If you'd like to nab this template, click the download button below. And as always, let me know what you think in the comments below.