The Articulate Guru competition is long over, so it's about time I shared my entry on my blog. Did I win? Nope, I didn't, but I am still pretty happy with my demo.
Nut Factory is a game designed to teach nut identification. I was inspired to create a fun game for my daughter, who is allergic to walnuts and pecans. As a 5-year-old, it's hard to know the difference between an almond, a brazil nut and a cashew… in fact, it's hard for people of any age. But, when your life depends on it, it's pretty handy to know your nuts.
Nut Factory consists of 4 game levels with scoring and even a shop where you can buy cool things with your points.
Before you start Level 1, you are asked which nuts you are allergic to. If you aren't allergic to any nuts, don't fret: another version for non-allergic users is coming! For the time being though, just pick a couple of random nuts to see the game's features in full swing.
Then, you start at Level 1: Nut Gallery. This is where you learn about the most common nuts, both what they look like and some interesting facts.
In Level 2: Have a snack, you get to, well, have a snack. Pick some nuts to make your snack, but be careful: you'll lose points if you pick any of the nuts to which you are allergic (remember how earlier you told the game what you are allergic to?)
Level 3: Nut Grab, is not what you're thinking! The game will ask you to identify certain nuts from a line-up, and you'll use a claw to 'grab' them.
Finally, Level 4: Speed Game, is all about collecting as many nuts as you can in 30 seconds. Again, you'll lose points if you collect any of those pesky allergens.
Wanna play? Click Play below and give it a try. Let me know what you think in the comments below.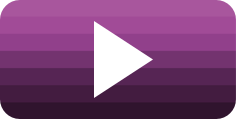 If you're interested to know how I created any of the parts of this game, let me know in the comments and I'll do a post with a how-to video.
Click here if you'd like to see the Articulate Guru winners.
Free download
If' you'd like to deconstruct the file, you can download the Storyline 2 file: