The Mission
For a while now I've been wanting to use a set of characters I found online, and finally found the perfect opportunity through the e-learning heroes Pantone Color of the Year challenge. I like these avatars because they look clean and classy, see for yourself:
The Idea
Realising there had a Pantone e-learning challenge for the last three years, I decided to create an interaction using all three Pantone winners: 2014 Radiant Orchid, 2015 Marsala and 2016 Rose Quartz and Serenity. Seeing as my avatars were so fashionably dressed, I wanted the user to be able to change the colour of their clothes to the Pantone colours in question.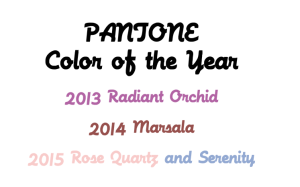 The thing is, I only had these images in PNG format. Lucky for me, they had a transparent background, so I used a very simple yet effective technique. I inserted my avatars into PowerPoint, and for each one I used the INSERT > SHAPE > FREEFORM tool to trace the shape of their clothes. Then, I changed the colour of the shape to the relevant Pantone colour, sent it to the back and voila!
Here is a two-minute video on how I did this:
I created one slide for the men and one for the women and then added a set of buttons for each avatar that would change the state of the avatar to the appropriate colour on click or tap. I also added a bar at the bottom of the screen with its own set of 'colour-changing' buttons. Lastly, I added a 'Refresh' button so the user could set the screen to black and white and start again if desired.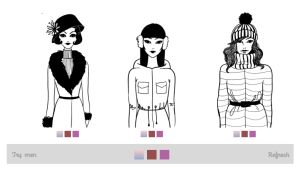 The Result
To finish this off, I added some of my favourite classical pieces from Tchaikovsky, just because it sounds beautiful.
So, click Play below to check it out: