Today, a who's who of Australia's greatest educational and technological brains gathered at King's School in North Parramatta to launch the eSmart Digital Licence. I went there too, 'cuz I developed the assessments… and because Mel needed company. Oh yeah, Melissa Doyle—formerly of Mel & Kochie—was the host for the day.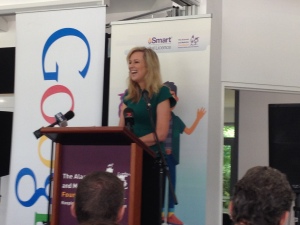 The Digital Licence is the latest product from the brilliant minds at Alannah and Madeline Foundation (AMF). It gives kids the tools they need to stay safe online.
The Parliamentary Secretary to the Minister for Communications Paul Fletcher MP was there, but I didn't get a photo of him. He was standing too close to the distractingly yummy food that looked like the kids on the computer screen.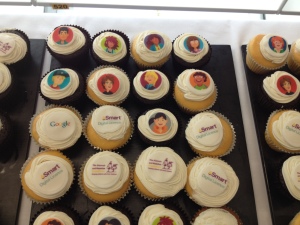 Alan Noble, Head Engineer at Google Australia praised the AMF for its great achievements at combatting cyber-bullying. He also mentioned that $1.2 Million in sponsorship from Google is going to be taking the Digital Licence to every grade 6 child in Australia in 2015. I read in the paper that it means that about 300,000 kids will soon be undertaking the Digital Licence. If they want to earn it, they're going to have to complete my assessments.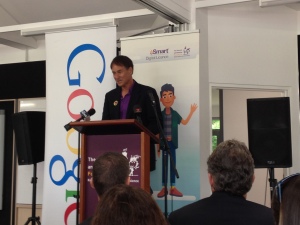 AMF CEO Judith Slocombe spoke eloquently too, before the local Grade 6 students were let off their leashes to get their paws  on some laptops and have fun with the quizzes.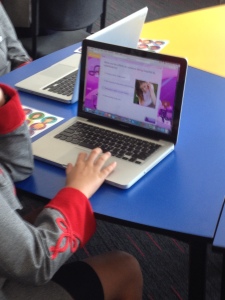 If you want to see what they saw, you can squint at the photo above.
Alternatively, click the image below for a closer look at the fancy new eSmart Digital Licence website, now available on your very own computer screen: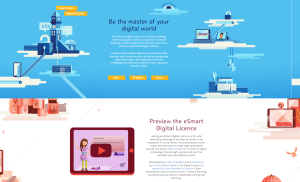 Related articles across the web