The challenge this week was to create a cover slide for an odd e-learning title. I've been busy at work this week and a bit time-poor, but after reading about it, I couldn't resist: this quirky little activity seemed like just the right rib tickling opportunity to blow off some steam.
So, when I cornered my creative partner on a coffee break we had ourselves a good ol' fashioned brainstorm.
In the first minute, we set the parameters: The objective: humour. Given work demands–the practical priority was fast execution.
In the second minute, we proposed the method: puns, twists, parodies and pop-cultural references.
In the third minute, I went to the toilet. I'm not sure what David was doing, but what I was doing definitely doesn't deserve further elaboration.
In the fourth and fifth minutes, we wrote down any corny idea that came to mind.
In the sixth minute I shredded most of the scribbled lines (I remember something about 'Embezzled (in the style of Brendan Fraser's 2000 cinema classic Bedazzled)' and 'Sex, drugs and rocks & roll: Geology with Charlie Sheen'). With the rest in scraps, I was left with two of the corniest.
A quick storm's a good storm, so I took the remaining two to development… by which I mean, my computer.
Quite a few minutes later… (click the play button below to see some very minor animations)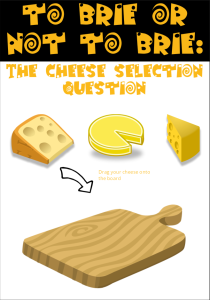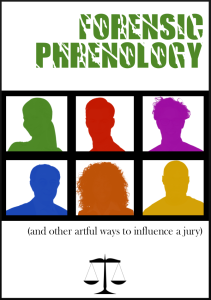 Credit where credit is due: