After the elearning heroes challenges took a well-deserved week off, we are back with challenge 285: Animated button effects!
A few years back, I started something for a similar challenge 89. But alas, I didn't finish it and it sat in my folder with the sad PENDING label attached to it… until this week!
This demo shows 3 slides:
The first is a button style I saw ages ago on a website that was encouraging me to click YES.
The second is a button style I created for a client long ago; I have always loved this button because it is colourful and happy.
The third is a set of 12 buttons, which I was inspired to create after seeing some of the awesome entries by my fellow elearning heroes.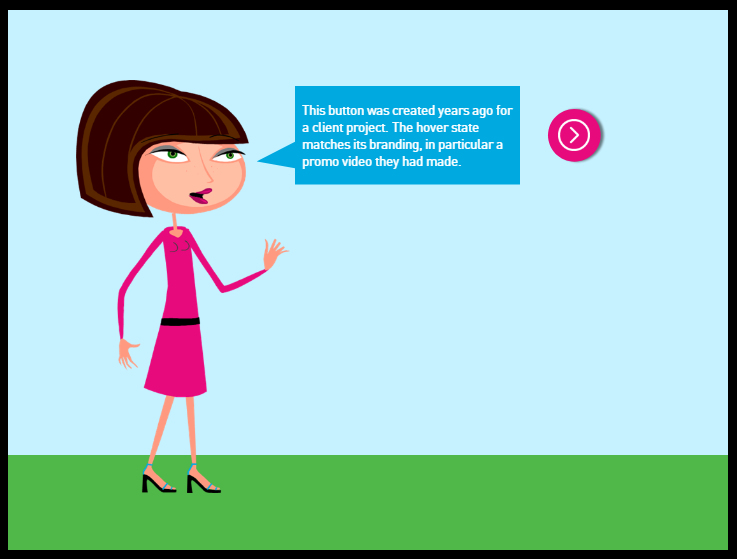 Below you can check out the live demo, and below that feel free to download the Storyline source file.