The ADDIE framework—Analyse, Design, Develop, Implement, Evaluate—is a well-known model used by learning designers to design and develop courses.
It's traditionally known as a 'waterfall' model in the sense that once the water falls, you can't get it back. So, once a stage in ADDIE is complete, no changes are possible once you move on to the next stage. This sounds quite restricted, so as ADDIE evolved over time more flexible versions have been adopted by designers, and some have since moved on to more agile or iterative processes.

That said, it's great to be familiar with different frameworks and models, and while I don't explicitly or strictly follow the ADDIE model in my work, there are many, many aspects of it that naturally occur.
This week's e-learning heroes challenge is about ADDIE! It asked us to design an interaction to help course designers learn a bit more about ADDIE.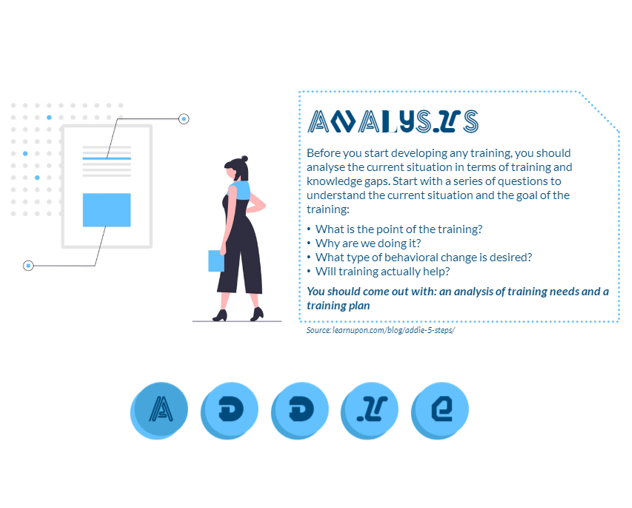 I chose to create a simple click-reveal interaction showing the basics of each step. For graphics, I downloaded some free images from Undraw.co and for content I used some text from this great article by Eoghan Quigley.
Take a look!