Welcome to another week of e-learning goodness!
This week has been really great; apart from normal dev work I've also been training a group of designers on the ins and outs of Storyline.
In doing so, I was demonstrating how to create a hotspot question, and my Windows Explorer opened to my folder for this week's challenge: Interactive graphics!
It was only slightly embarrassing, as my topic for this challenge is… meat! So, I went ahead and created a hotspot question with… the sections of a pig… oh well.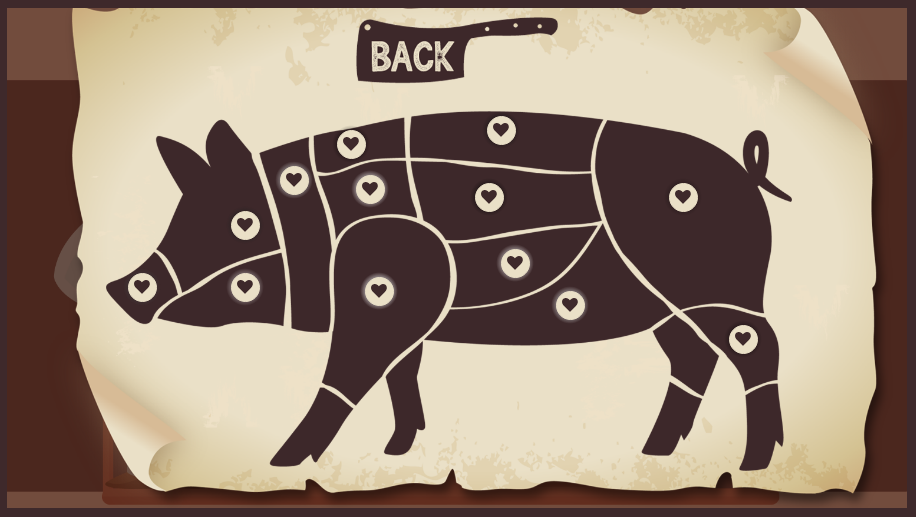 Anyway, I decided to create a meat shop scene with an initial labelled graphic where the learner can select between beef, pork or chicken.
Then, each of those opens up a new screen with a graphic of each of those animals, covered in tiny, little Storyline makers, with love heart icons!
Check it out below, it's finished off with some weekend market sounds… come get your meat!