In this week's e-learning heroes challenge, the task is to use slide numbers, or progress, in e-learning courses.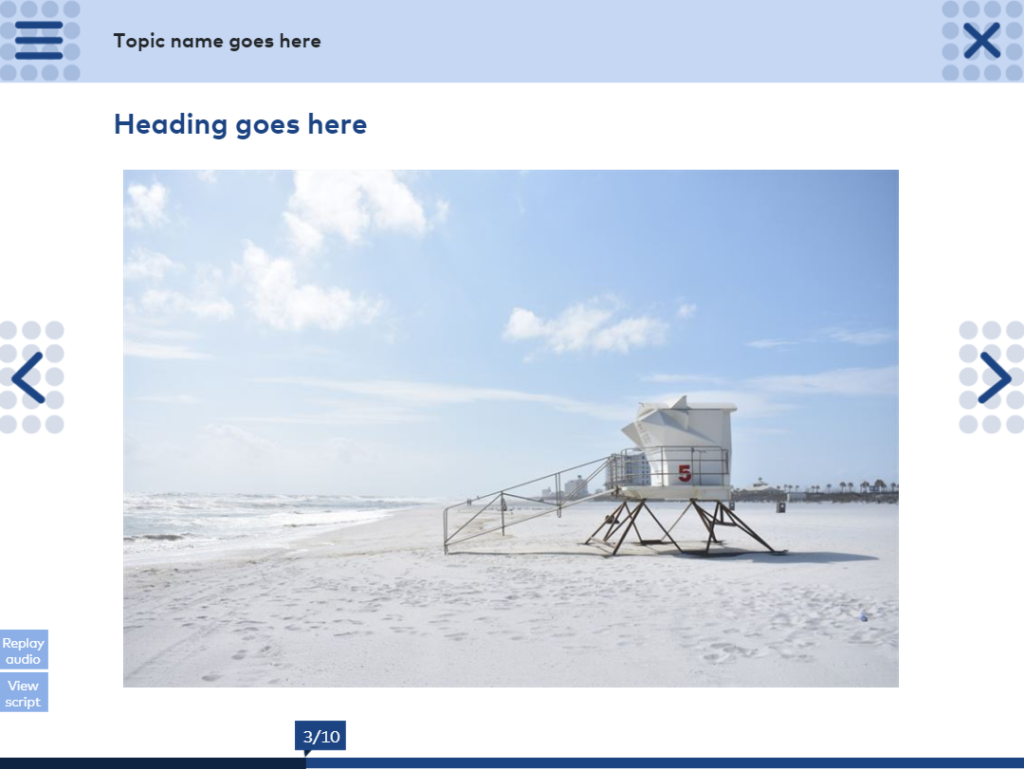 Showing learners where they are in the course, and how much they have to go, is a good way to help them both orient themselves as well as organise their time and plan how and when they'll get through the course. They might decide to break up a longer course into two or three sittings, and knowing hoe many pages there are can help them do just that.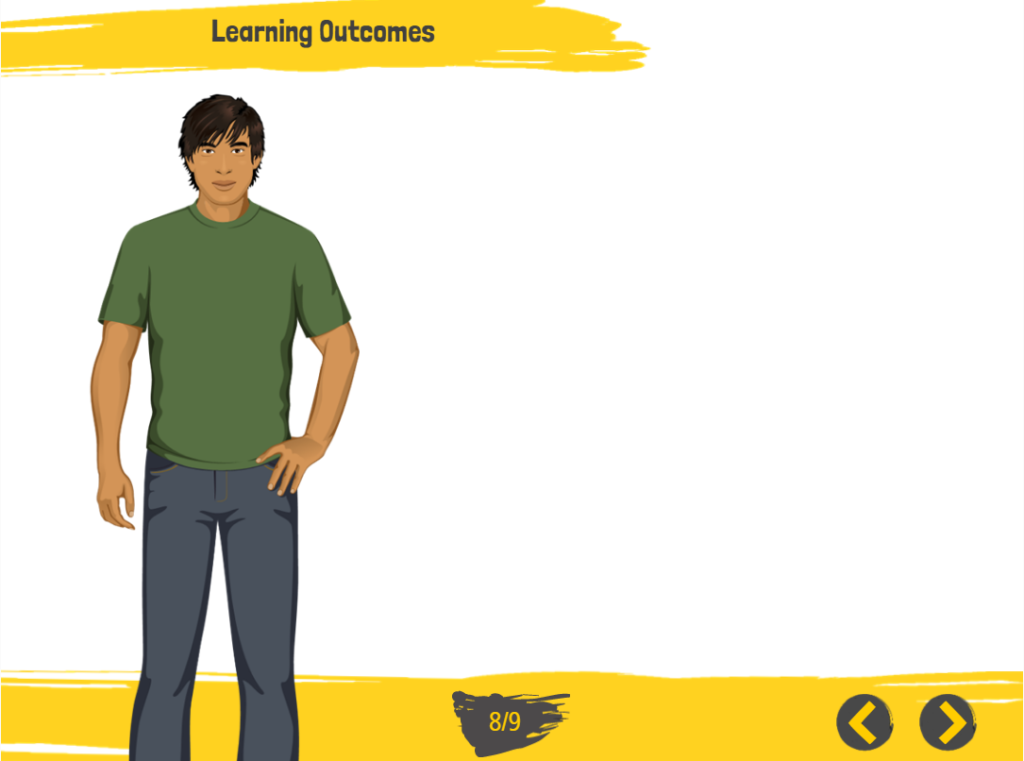 In a similar vein to my friend Jonathan Hill, who took us down memory lane by showing us highlights of his 50+ consecutive challenge entries (impressive!), I decided to go down memory lane a bit differently.
I put together a 10-slide demo with one slide from a different past project. All show either a page number, a percentage progress or a visual progress bar of some sort. Any references to clients and all content has been removed—I just added some nice photographs for visual enjoyment.
Take a look by hitting Play.