This week's e-learning heroes challenge is about using text variables to allow learners to compare their answer to an expert's. I opened up Storyline 360, and set to work!
In this simple game, you'll be shown 10 famous movie quotes. Your job is to type in the quote, if you know it or as best as you know it. Then, you get to check the correct quote.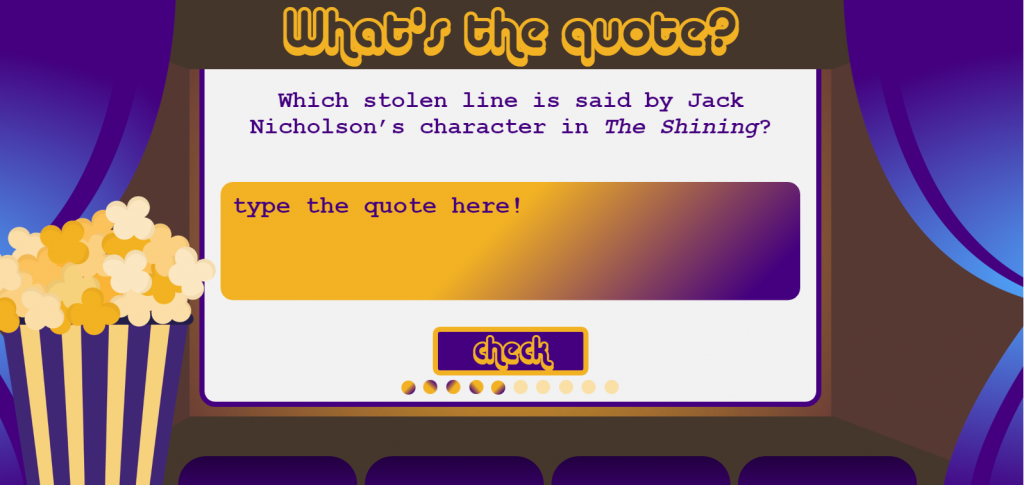 I went for a retro-y sort of vibe and used (possibly way too many) gradients, which I am really loving at the moment.
I've created interactions like this for clients before. They are a great way to get learners to think and reflect… yes, it's true that someone can just type in gibberish—there's no way to know what they type—but for the majority who is in there trying to learn, this breaks up the multiple choice question cycle and gets their brains thinking a bit differently.
You think you know your movie quotes? Play the game to find out!