This week, the e-learning heroes challenge, 291, is to create a summary or conclusion slide for a course. We don't need a whole course—just a final slide to support learners in their journey after the course.
Things to include could be PDF documents, external links, attachments, and more.
I've started playing around with animated video using Vyond, so I decided that for this project I'd create a simple and short animated video including a few summary points from the 'course' and some external links.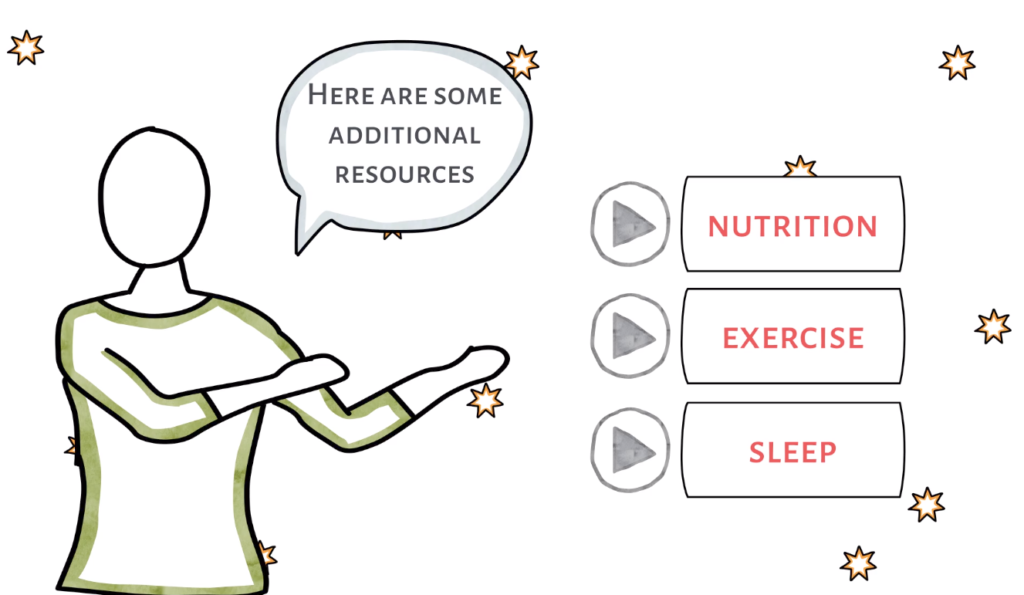 In Vyond, I chose the Common Craft style and selected a few basic props and shapes to create the video. I then put it all together in Storyline 360, of course, including a bit of tango music!
This will take you about 20 seconds to check out, click PLAY below!