This week's E-learning Heroes challenge asked designers to come up with creative ways to gamify e-learning courses using badges, awards and achievements.
Now, anyone who knows me knows that I take great pride in finding and fixing typos and spelling mistakes and grammatical errors, and pointing out the fact that I have done so. Naturally, now that I have said this, someone will find an error in this post… the irony.
Anyway, I decided to create an interaction where the learner races against the clock to find all the errors across three extracts from famous graduation speeches.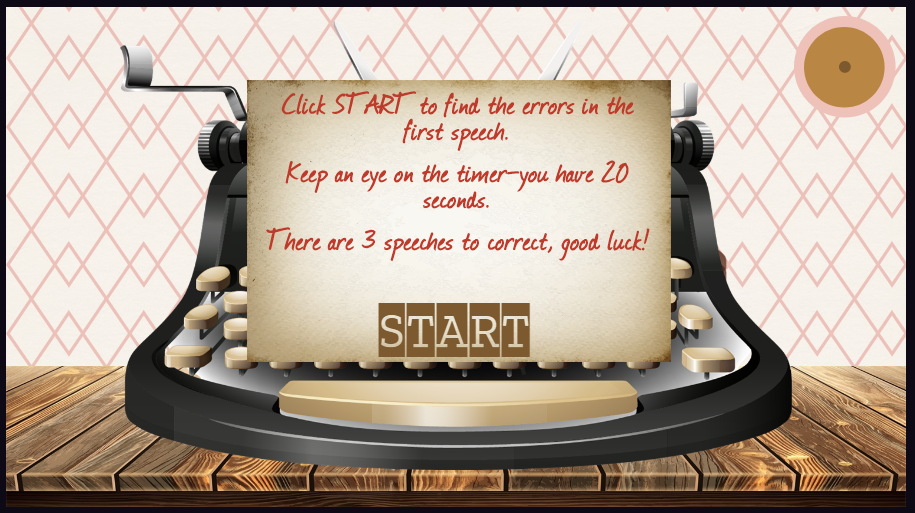 Try it for yourself! You'll have 20 seconds to click on all the errors you find. When you find one, the correction—in red pen—will pop up.
If you get all errors within the time limit, you'll earn a badge; if you don't, you won't, but you'll be given another chance.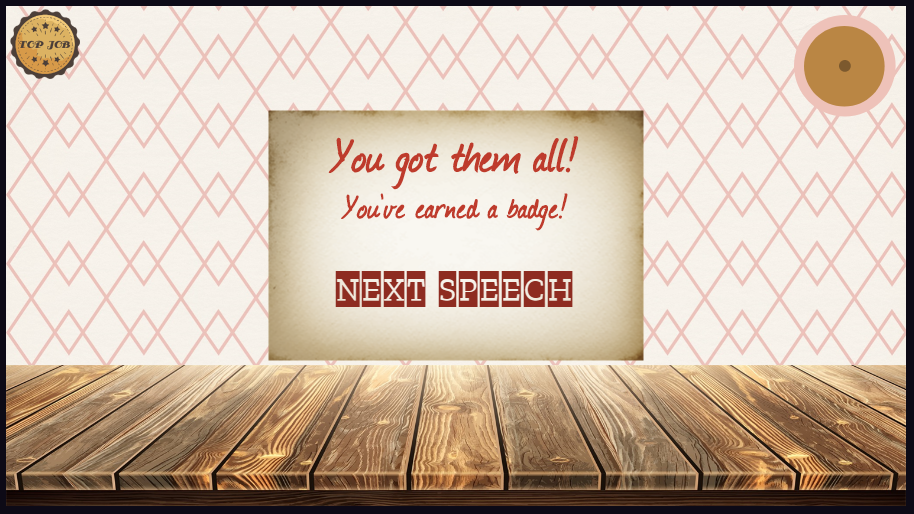 Give it a try by clicking PLAY below!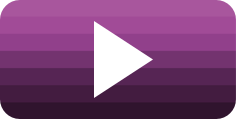 Wanna look inside? Feel free to download the source file (Storyline 360).
Fonts used: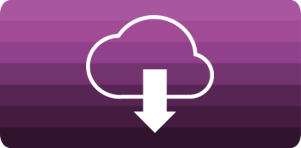 And, please share!