This week's elearning heroes challenge is to create an interactive video quiz, scenario or knowledge check.
So I set off to work. First, I thought about what topic I could make a quiz around. A few ideas I tossed around were weather and exercise… I settled on yoga poses and took advantage of the videos available to Articulate 360 subscribers in the Content Library.
I chose a simple white and purple colour scheme and a nice script font: Bender TF. I also took advantage of the icons available through the Content Library—who knew there were so many yoga icons?!
Edit: I received some great feedback from Jonathan Hill, a challenges super hero, regarding the font being a bit hard to read under the pressure of the timer, so I changed the options and instructions to a more legible Clayton font.
Test it out! Are you a Yoga Master, or a Yoga Newbie? Click PLAY below to find out.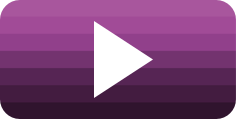 And, if you're interested, you can download the Storyline 360 file below: