Motion paths are what?
Motion paths are an easy way to define movement patterns in Storyline 2. They may sound complex, but the software does most of the grunt work for you. What you get is a user-friendly way to rapidly develop some impressive animations. They were one of the simple methods I applied to quickly create the Adjectival Teddy game that I shared in an earlier post. Back then, I said I might show you how the game was put together. I guess now is the time that 'might' happens.
So, if you're looking for a quick demo on how to build a simple but snazzy animation in Storyline 2 using motion paths, you've stumbled into the right place.
If you're looking for a rabbit-hole, then maybe you should be following that furry white guy with the fob watch. You can't miss him. I mean, how many fob watches do you see these days?
Motion paths maketh the game demo
In the video, I refer to the demo Adjectival Teddy: The Game. In case you'd like a quick squiz at it before you look at the how to video, click the Play button below.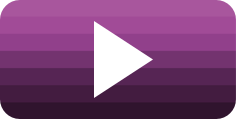 In case you missed the earlier post about it, the game was created in response to Dave Anderson's challenge E-learning Games to Improve Punctuation and Grammar. It uses Storyline's motion paths and its drag-and-drop capabilities and it's got quite a few different states and variables.
Show me the video
So, in this video I'm gonna show how motion paths create the animation on the first screen of Adjectival Teddy.
What's next?
Now you know how motion paths were used in Adjectival Teddy. You might be wondering what else it took to make that little game. Well, it's all pretty straightforward. I'll show you exactly how straightforward in my next couple of posts. We're yet to chat about object states, variables and the like. So, come back now, ya hear.
Was that helpful? Did you catch up with the white rabbit? Any questions? Let me know in the comments section, below.
Related articles across the web