Object states: how it is and how it's gonna be
Object states define the different ways that a thing can appear in your Storyline 2 interaction. For example, you can set the base state of an object, defining its colour, size and position.
Other software use object states too, but Storyline 2 makes it all pretty simple. So simple, in fact, that I can show you all the basics in a single post.
So, if you're after a quick lesson on how to use object states while building a simple but snazzy animation in Storyline 2, then you're in the right place. If you're looking for a free lunch, let me know if you find it.
Demo that uses object states
As in my previous video on how to use motion paths, I'll be showing how I use object states by referring to the demo Adjectival Teddy: The Game. If you want a quick squiz at that demo before you look at today's how to video, click the Play button below.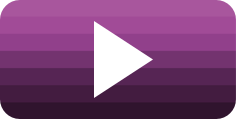 In case you still have not read the earlier post about that demo, it was a simple game created in response to Dave Anderson's challenge to create E-learning Games to Improve Punctuation and Grammar. Adjectival Teddy: The Game uses a selection of Storyline 2's functions—including object states—to change the way things look on the screen
Video to help you use them too
And so it is, that in this—the second video of the Adjectival Teddy: How To series—I'm gonna show you how to use object states to get the CHECK button to appear once the user has filled in all three target fields.
Hey, if you watched this video and the one about motion paths, you must be nearly ready to make your own Adjectival Teddy game. When I get a spare moment, I'll give you the next tip in the series: something to do with variables.
Related articles across the web