Storyline 2 variables let you to control when and how your content displays. This post tells you how you can make and combine variables in Storyline 2 to show the appropriate feedback.
So, if you're looking for a quick demo on how to use variables to show feedback in a drag-and-drop interaction, you're in the right place. If you're looking for Mr Funny Kebab, then you might have been in the right place a few years ago, but that shop is well-shut now.
The demo is based around a small interaction I built a little while back, where different adjectives describe the design of a teddy bear. In the demo, the feedback function is actually pretty complex because there is not one single correct answer: There are multiple user-actions that could be right. As such, the Storyline 2 variables need not only be defined but also combined to make the feedback say the right thing.
And here is the video tutorial:
Hope that's useful, let me know in the comments below.
This is my third post that describes the construction of Adjectival Teddy. It's a simple concept and a short game, but it's good to explain how the core functions of Storyline 2 can be combined effectively.
If you missed the previous two posts, you can still see them:
To see a live demo, click Play below.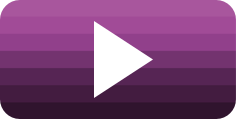 Heck, if you put together all the how-to videos, you can build your own demo. If you do, be sure to let me know—I'd be happy to post a link to it.
Related articles across the web